Vol 5 No 8 (2018) / 2538-2551
Review

The most useful medicinal herbs to treat diabetes
Introduction
Diabetes mellitus is a syndrome that is characterized by hyperglycemia, change in the metabolism of lipids, carbohydrates, and proteins 1. Diabetes mellitus is the most common chronic and metabolic disease characterized by an increase in glucose levels due to absolute or relative insulin deficiency. The disease is associated with eye, renal, cardiovascular, and neurological complications in the long term. This disease is also associated with symptoms such as polyuria, fatigue, weight loss, delayed wound healing, blurred vision, increases in urine glucose levels, etc. 234. Destruction of beta-cells of the islets of Langerhans in the pancreas and consequently development of insulin-dependent diabetes is one of the impairments of the regulation of the immune system. Several environmental and genetic factors affect the immune system, leading to the attack of lymphocytes, especially lymphocytes, and pancreatitis. This inflammatory response may cause insulitis and diabetes 56. There are currently more than 150 million people with diabetes across the globe, which seems to reach 300 million by 2025 7. In the absence of proper treatment, cardiac, vascular, neurological, and renal damage and neuropathy may occur. Treatment includes diet, exercise, and medication 8. Currently, the main and effective treatment for diabetes is the use of insulin and hypoglycemic drugs, but these compounds also have many adverse side effects 9. Medicinal plants have a long history of usage and today, they are being extensively used for various diseases 1011121314. There are several reasons for increasing the use of medicinal plants. Many plants from different parts of the world have been investigated for antidiabetic effects. This review article reported some of the most important medicinal plants with hypoglycemic properties according to reliable clinical and laboratory evidence, and also touched on the medicinal plants that are prescribed, in Iranian traditional medicine, for the treatment of diabetes.
Materials and methods
The information in this review was obtained from the eligible articles retrieved using the search terms diabetes mellitus, medicinal plants, type 1 diabetes and medicinal plants, type 2 diabetes and medicinal plants, and the effect of extract and essential oil of medicinal plants affecting diabetized tissues in the human body indexed in databases such as Iran medex, Irandoc, ISI, PubMed, Scopus, SID, Magiran, Google Scholar, etc.
Results
Based on the results drawn in this review the studies, Urtica, Trigonella foenum-graecum, Allium sativum, Carthamus tinctorius, Ferula assa-foetida, Bauhinia, Gymnema sylvestre, Swertia, Combretum, Sarcopoterium, Liriope, Caesalpinia bonduc, Coccinia grandis, Syzygium cumini, Mangifera indica, Momordica charantia, Ocimum tenuiflorum, Pterocarpus, Tinospora cordifoli, Salvia officinalis, Panax, Cinnamomum verum, Abelmoschus moschatus, Vachellia nilotica, Achyranthes, Fabaceae, Mentha, Asphodelaceae, Andrographis paniculata L, Artemisia herba-alba, Artemisia dracunculus, Azadirachta indica, Caesalpinioideae, Pachira aquatic, Gongronema latifolium, Nigella Sativa, Tinospora cordifolia (guduchi), Chrysanthemum morifolium, Zingiber zerumbet, Symphytum, Cactaceae, Symplocos, Perilla frutescens, Terminalia chebula and Aloe vera are effective to control and treat diabetes. The names, families, and used parts of the medicinal plants are summarized in Table 1Table 2Table 3Table 4Table 5. The mechanism of the effect of these drugs is shown in Table 6Table 7.
Discussion
Diabetes is a condition that is characterized by high blood sugar levels. Millions of people worldwide are affected by the disease. Research on diabetes is ongoing. When a person develops diabetes, insulin deficiency or the body's inability to consume it causes the sugar to remain in the blood instead of reaching the cells and producing energy. This excess amount of sugar in the blood causes the blood sugar level to exceed normal level.
Before the discovery of insulin and hypoglycemic drugs, diabetic patients were treated with medicinal plants and traditional treatments. So far, the positive effects of over 1200 herbal drugs in reducing blood glucose levels or the complications due to hyperglycemia have been established. Each plant may have its own effective component to reduce hyperglycemia. However, these plants have been shown to possess antioxidant activities 313233343536. Oxidative stress is involved in development of diabetes and a lot of other diseases 353637383940. Therefore, these plants, at least in part, impose their anti-diabetic activities through this mechanism. Because oxidative stress is the cause of a wide variety of other disease and these plants have antioxidant activity, hence, they may have beneficial effects on other diseases, too 4142434445. It is noteworthy that these plants due to their antioxidant activities and other mechanisms are able to reduce the toxic effects of toxic agents or other drugs 46. However, they themselves may have toxic effects and might be used with caution 47. More importantly a lot of other plans have antioxidant capacity 484950.
Conclusions
Hence, these plants may also have anti-diabetic activities and/or can reduce diabetes complications.
Open Access
This article is distributed under the terms of the Creative Commons Attribution License (CCBY4.0) which permits any use, distribution, and reproduction in any medium, provided the original author(s) and the source are credited.
List of abbreviations
Diabetes: Diabetes mellitus
Competing interests
The authors declare no conflict of interest.
Authors' contributions
All authors searched, studies, reviewed and contributed to the design of the research. All authors reviewed, commented and approved the final draft.
Acknowledgments
The present study was supported by Lorestan University of Medical Sciences. We cordially thank of Lorestan University of Medical Sciences, Iran.
References
Comments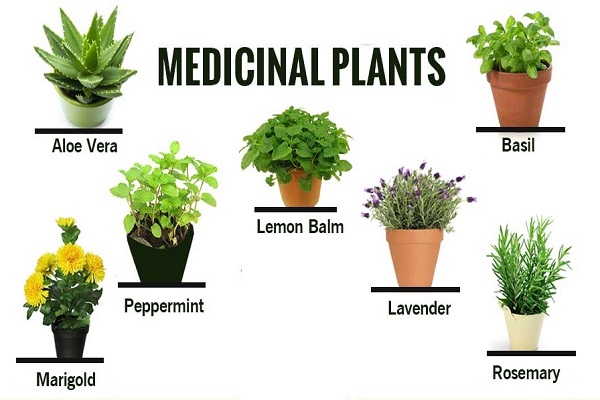 Citations
Moradi, B., Abbaszadeh, S., Shahsavari, S., Alizadeh, M., & Beyranvand, F. (2018). The most useful medicinal herbs to treat diabetes. Biomedical Research and Therapy, 5(8), 2538-2551. https://doi.org/10.15419/bmrat.v5i8.463
---
Copyrights & License
Behzad Moradi, Saber Abbaszadeh, Somayeh Shahsavari, Mohsen Alizadeh, Fatemeh Beyranvand, 2018.
---
This work is licensed under a Creative Commons Attribution 4.0 International License.
HTML viewed

- 256264 times

Download PDF downloaded

- 9455 times

View Article downloaded

- 0 times
Downloads
Download data is not yet available.