Updates
2023-08-03
We are pleased to share that Biomedical Research and Therapy (ISSN: 2198-4093) has received its first Impact Factor of 0.8 in the Journal Citation Reports? (Clarivate) in June 2023. 
Biomedical Research and Therapy continues to be indexed in the Emerging Sources Citation Index (ESCI) within the Web of Science Core Collection. This is the first time that Clarivate has awarded Impact Factors to journals outside of the core flagship indices, SCIE and SSCI, creating greater transparency around the citedness of ESCI-indexed journals. 
More Updates
latest articles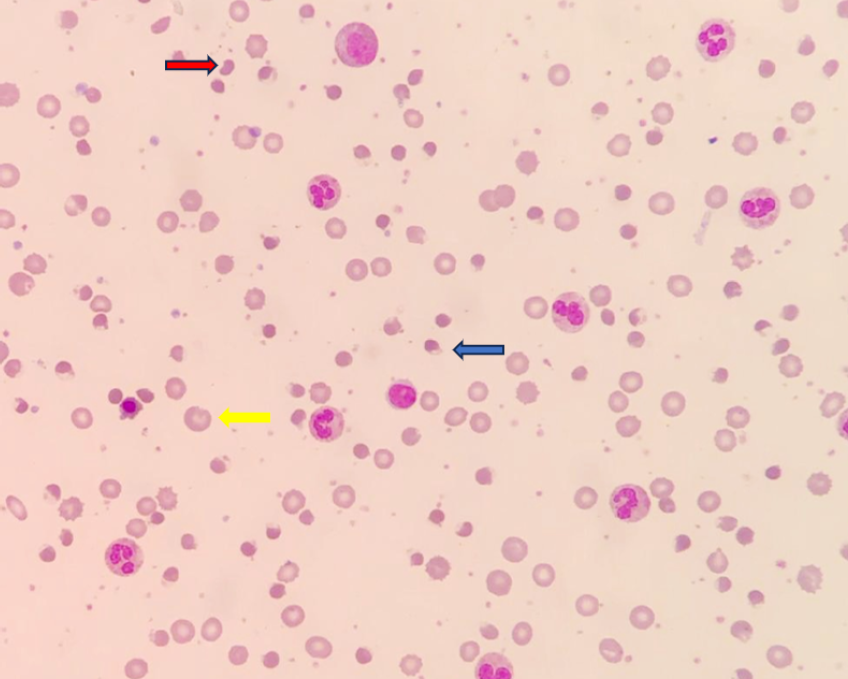 Case report
Severe Hemolysis Triggered by Favism in a Female Patient with G6PD Deficiency: A Case Report
by Rameli N., Juan J., H., H., Chi L., Akbar N., A., N., Daud A., Razak S., M., Adzahar S.

Summary: Glucose-6-phosphate dehydrogenase (G6PD) deficiency is a hereditary enzymatic disorder that can result in acute hemolytic anemia under certain conditions. Favism, induced by ingesting fava beans, is a well-known trigger of hemolysis in individuals with G6PD deficiency. We report the case of a five-year-old girl who presented to our hospital with signs and symptoms of hemolysis. At admission, we were unaware that she had an underlying G6PD deficiency and detected it while performing laboratory investigations to determine the etiology.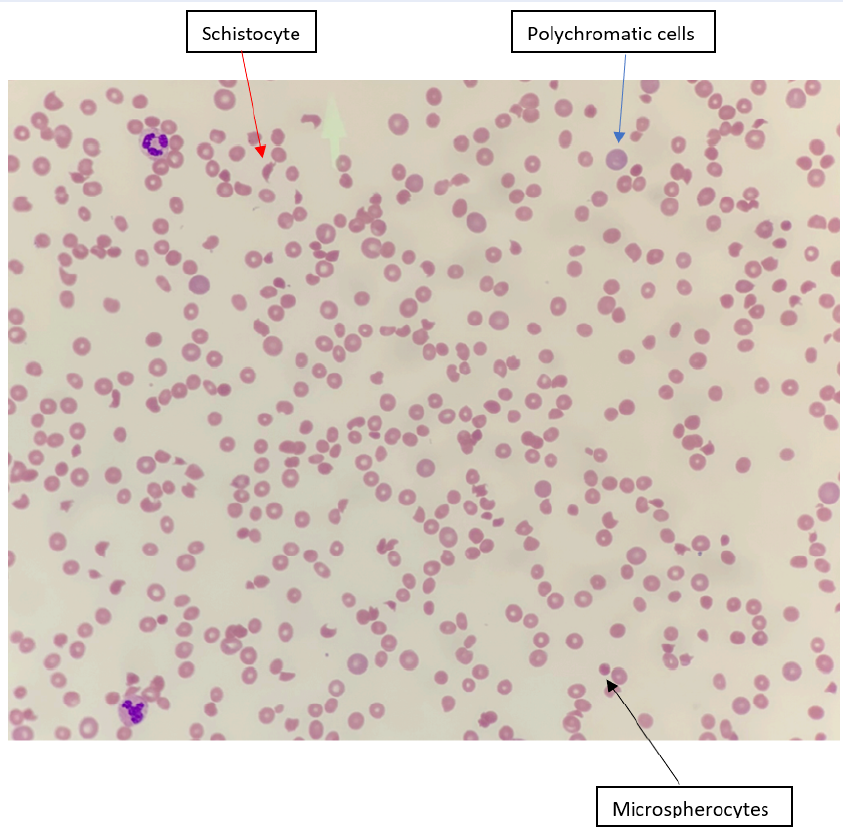 Case report
Challenges and Management of Thrombotic Thrombocytopenic Purpura During Pregnancy: A Case Report
by Adzahar S., Daud A., Rameli N., Hassan N., F., F., N., M., Shuyuti N. A. S. A.

Summary: Thrombotic thrombocytopenic purpura (TTP), a rare and potentially life-threatening blood disorder, poses unique challenges during pregnancy. It is characterized by microangiopathic hemolytic anemia, severe thrombocytopenia, and microvascular thrombosis. Pregnancy induces significant changes in hemodynamics and coagulation factors, complicating the already complex pathophysiology and presentation of TTP. TTP during pregnancy may be clinically challenging due to overlapping features with other thrombotic microangiopathies. Here, we report a 34-year-old woman at 12 weeks of gestation who presented with sudden onset of altered sensorium and fever. Initial investigations revealed anemia, thrombocytopenia, and numerous schistocytes in the peripheral blood smear. She was diagnosed with TTP based on clinical symptoms and laboratory findings. Ensuring correct diagnosis and management is critical because of the impact on fetal and maternal outcomes.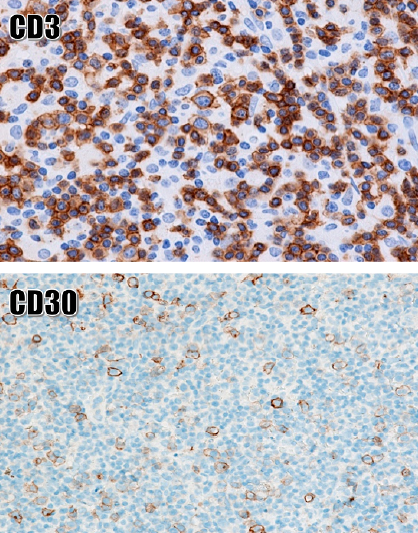 Review
Malignancy-like subtle histological changes and misdiagnosis pitfalls in reactive hyperplastic lymph nodes
by Hung N., Thanh N., Minh T., Chuong T., Khuy D., Luan D., Ngoc Mai H.

Summary: Faced with an enlarged lymph node, many pathologists are puzzled by the question of whether it is benign or malignant. Our practical experience has shown that alone histological knowledge of the lymph node is not sufficient to diagnose their pathology. Recognizing the extremely subtle histological changes of reactive lymph nodes is decisive in the indication of other complementary research methods, such as immunohistochemistry and possibly molecular biology, to distinguish between benign and malignant lymph nodes. Immunostaining is also essential to detect the misdiagnosis pitfalls that often emerge in benign reactive proliferative lymph nodes. This review summarizes malignancy-like subtle histological changes of reactive enlarged lymph nodes, the misdiagnosis pitfalls, and experience in using several immunohistochemical markers to distinguish these pitfalls.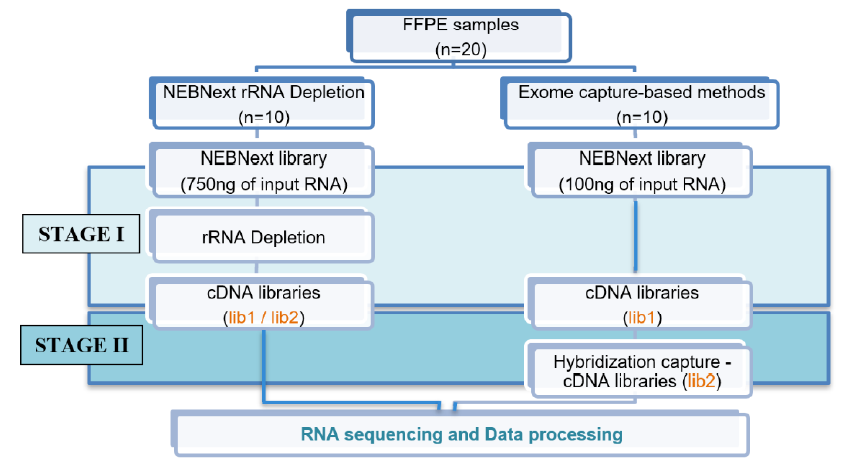 Original Research
Optimizing RNA extraction and library preparation from oral squamous cell carcinoma FFPE samples for next-generation RNA sequencing
by Duong H., Pham P., Tran N., Huynh P., Hoang H., Dang T., Thai T., Nguyen C., Huynh N.

Summary: Formalin-fixed paraffin-embedded (FFPE) tissue provides a valuable source of information for pathological studies and oral cancer pathology. However, FFPE tissue immobilization and storage often cause the partial degradation of nucleic acids, resulting in mRNA sequencing libraries that may not be of sufficient quantity and quality for gene expression analysis. We optimized the RNA extraction and library preparation process to increase the amount of useful data obtained with low-quality RNA from FFPE oral cancer tissue samples.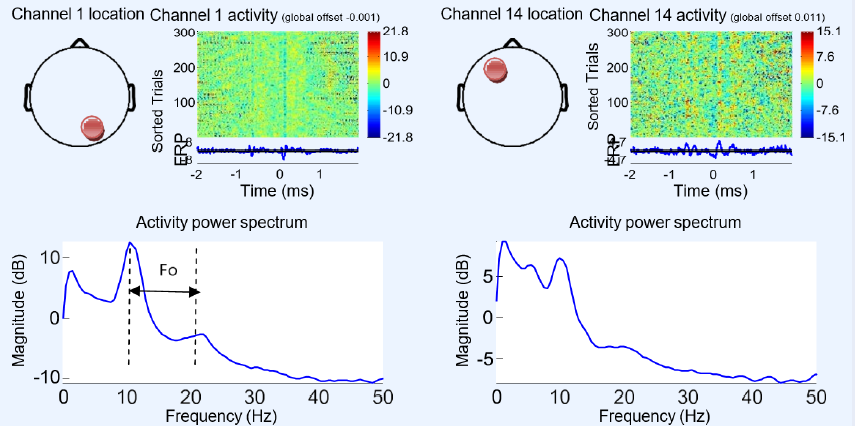 Original Research
ERP evaluation of EEG signals for monitoring anesthesia depth during surgery
by Bouafif L.

Summary: In medicine, general anesthesia during surgery involves the administration of pharmacological (hypnotic) agents and clinical monitoring via the analysis of the patient's nervous systems (loss of consciousness and reactivity) during stimulation. Unfortunately, this clinical monitoring is complicated by factors such as curarization, shock, and drugs that block cardiovascular responsiveness. Additionally, inadequate anesthesia due to over- or underdosing increases morbidity rates, such as hypotension and respiratory depression in the case of overdose, and memorization, movement, hypertension, tachycardia, laryngospasm, and bronchospasm in the case of underdosing. Several anesthesia monitoring tools have been introduced to address this issue, such as bispectral analysis (BIS), auditory evoked potential (AEP), q-CON, and entropy monitors; however, these instruments are complicated by accuracy, noise, artifacts, and their correlation with hypnotics.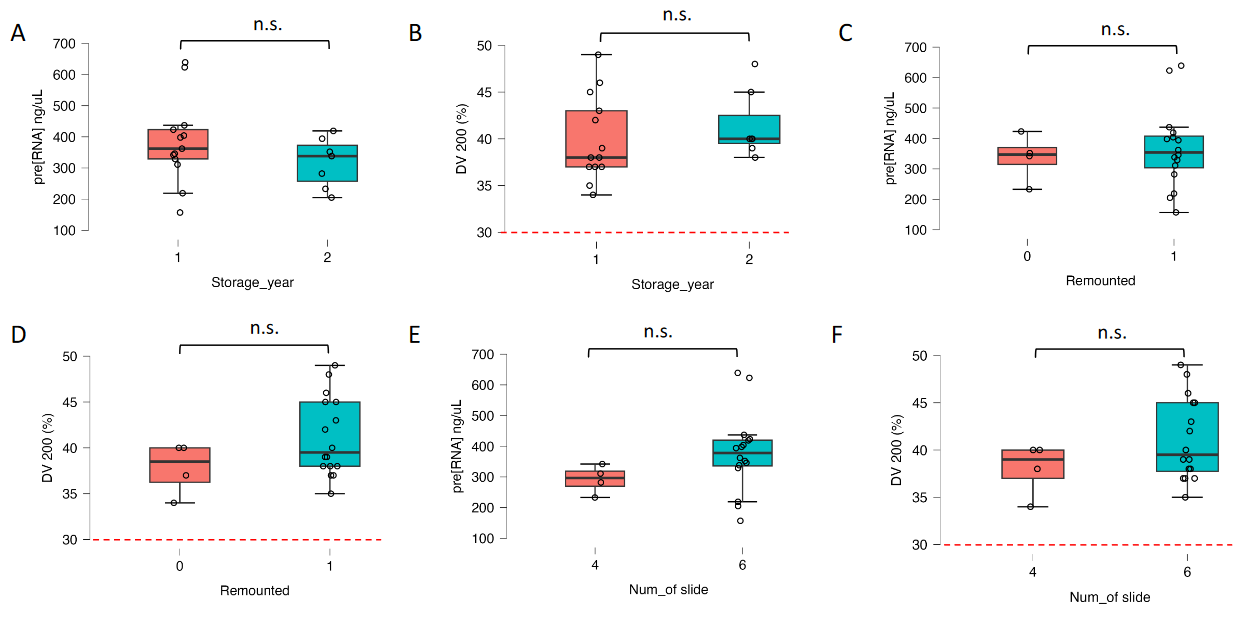 Original Research
Combinatorial effects of metformin and glucose on the immune evasion of breast cancer 4T1 cells
by Pham D., Le H., N., Nguyen A., N., Huynh T., N., Truong C., N., Pham P.

Summary: Metformin is one current medicine used to treat type 2 diabetes. Numerous studies have shown that high metformin concentrations have an anti-cancer effect. Therefore, this study aimed to examine whether combining various metformin and glucose concentrations affects mouse breast cancer cell proliferation, migration, and expression of immune escape-related genes.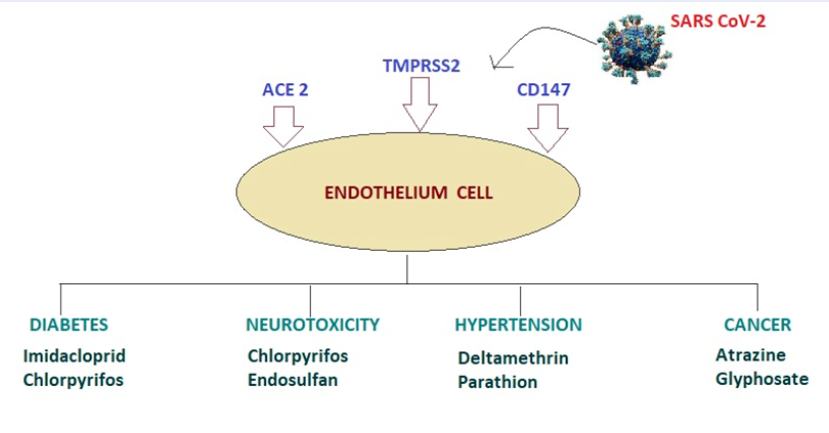 Review
Endocrine-disrupting pesticides and SARS-CoV-2 infection: Role of ACE2, TMPRSS2 and CD147
by Dixit S., Ahsan H., Khan F.

Summary: COVID-19 is a global pandemic caused by severe acute respiratory syndrome (SARS) coronavirus- 2 (SARS-CoV-2). The three main receptors used by SARS-CoV-2 to bind and gain entry into human cells are ACE, TMPRSS2, and CD147. These molecular factors have crucial roles in human metabolism and homeostasis, but the upregulation of these factors causes severe diseases such as myocarditis, prostate cancer, and other endocrine-related cancers. Studies have found that once humans come into contact with SARS-CoV-2, the chances of being affected by such disorders increase; indeed, infection with the virus is associated with increased morbidity and mortality from heart attacks and pulmonary inflammation. Notably, exposure to some pesticides, such as chlorpyrifos, cypermethrin, and imidacloprid, which are identified as potential endocrine disruptors, causes such disorders by interfering with hormonal signaling pathways, such as the insulinglucagon pathway and the thyroid pathway. This review focuses on the potential role of pesticides in exacerbating the comorbidities linked with SARS-CoV-2 and their effect on the molecular factors associated with SARS-CoV-2. Understanding the potential therapeutic implications of this link between SARS-CoV-2 severity and pesticides requires further clinical trials and investigations.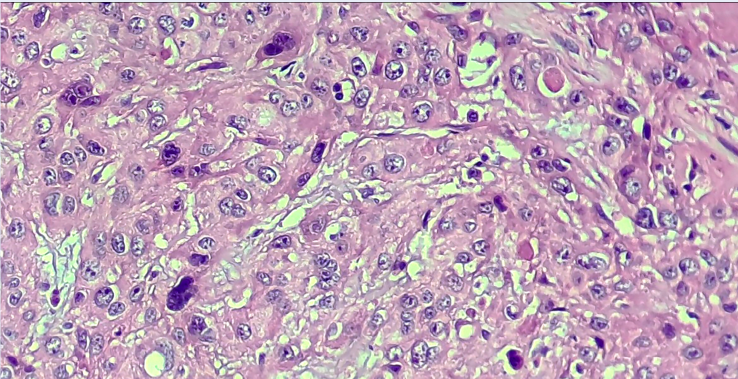 Original Research
Epstein?Barr virus-encoded RNA expression and its relationship with the clinicopathological parameters of Vietnamese patients with nasopharyngeal carcinoma
by Dung T., Thinh P., Hanh N., Linh N., Thi P., Tra D., Tien T., The L., Hung N., Chung D.

Summary: Nasopharyngeal carcinoma (NPC) is a common malignancy in Viet Nam, and its pathogenesis is closely associated with Epstein?Barr virus (EBV) infection. However, the relationship between EBV infection and clinicopathological characteristics related to NPC prognosis in Vietnamese patients remains poorly understood. This study aimed to investigate the association between EBV infection and various clinical parameters in Vietnamese patients with NPC.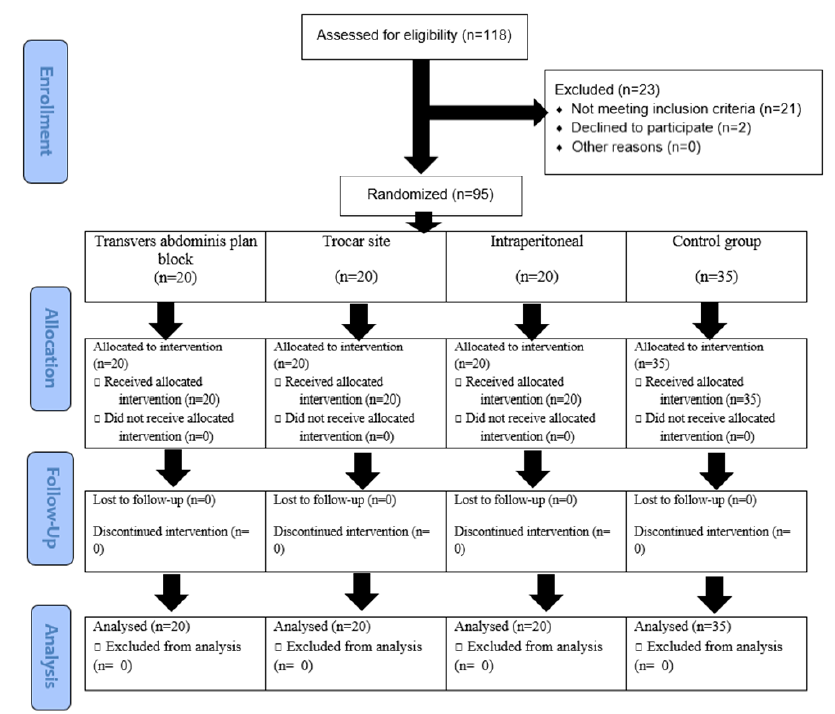 Original Research
Efficacy of trocar site, intraperitoneal, and laparoscopically guided posterior transversus abdominis muscle bupivacaine injection for reducing pain after laparoscopic hysterectomy surgery: A double-blind randomized clinical trial
by Majd M., Asgari Z., Marjani N., Gheshlaghi P., Rezaeinejad M., Fatehnejad M.

Summary: Few studies have investigated the pain-reducing effects of bupivacaine after laparoscopic hysterectomy. Therefore, this study compared the efficacy of three methods of bupivacaine injection?subcutaneous injection into the trocar site, intraperitoneal injection, and posterior transversus abdominis muscle block under laparoscopic guidance?for reducing pain after laparoscopic hysterectomy; the efficacy of each method was also compared with that of placebo.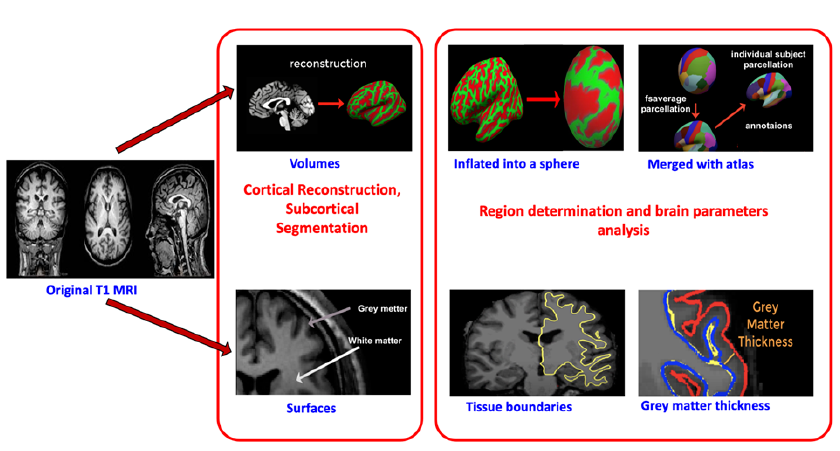 Original Research
Early Alzheimer?s disease diagnosis using an XG-Boost model applied to MRI images
by Nguyen K., Nguyen M., Dang K., Pham B., Huynh V., Vo T., Ngo L., Ha H.

Summary: Early Alzheimer's disease (AD) diagnosis is critical to improving the success of new treatments in clinical trials, especially at the early mild cognitive impairment (EMCI) stage. This study aimed to tackle this problem by developing an accurate classification model for early AD detection at the EMCI stage based on magnetic resonance imaging (MRI).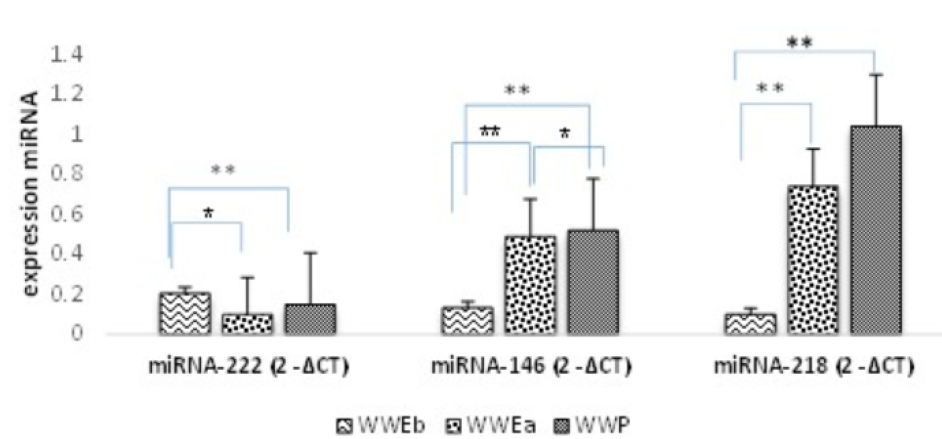 Original Research
Assessment of circulating miRNA-218, miRNA-222, and miRNA-146 as biomarkers of polycystic ovary syndrome in epileptic patients receiving valproic acid
by Rajabi M., Kalantar S., M., Mojodi E., Salehi M., Firouzabadi R., D., Etemadifar S., M., Montazeri F.

Summary: This study was designed to evaluate the relationship between taking sodium valproate (VPA) and the onset of polycystic ovarian syndrome (PCOS) in women with epilepsy (WWE) and analyze the biochemical factors and expression levels of three miRNAs as diagnostic or predictive biomarkers. These miRNAs target numerous genes and molecular pathways involved in hyperandrogenism, insulin resistance, and obesity in PCOS patients.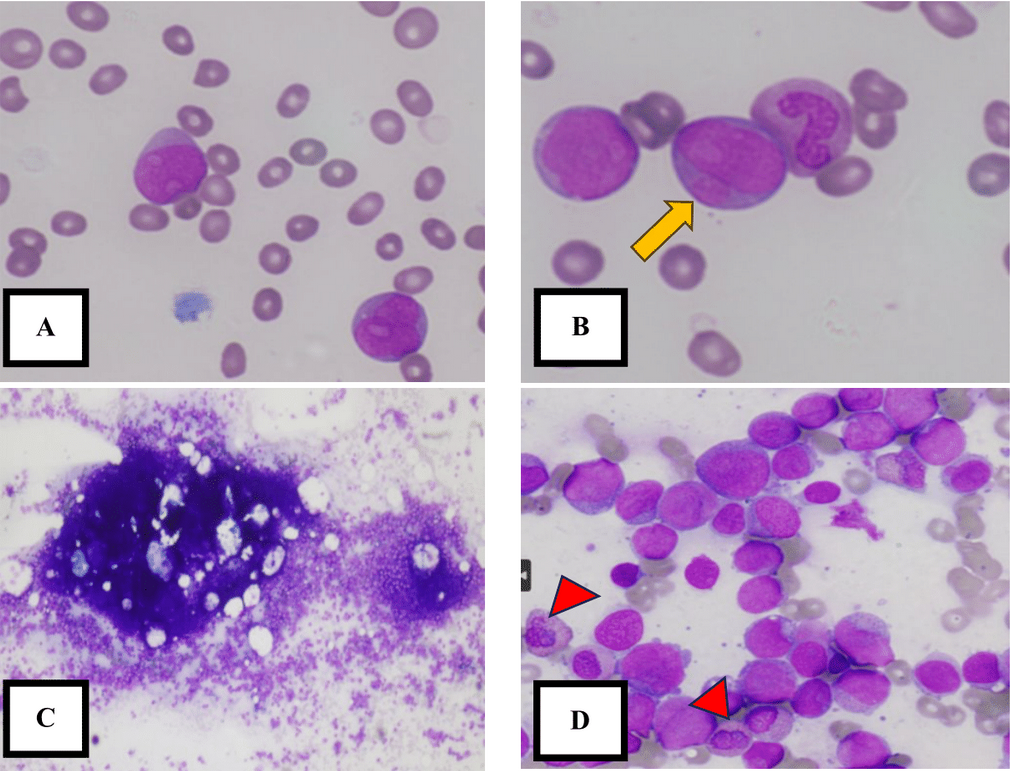 Case report
Acute Myeloid Leukemia with 8:21 Translocation and Aberrant B-Marker Expression
by Saidin N., I., S., Zulkeflee R., H., Abdullah A., H., Hassan M., N., Abdullah M., Akbar N., A., N., Noor N. H. M.

Summary: Acute myeloid leukemia (AML) with t(8;21)(q22;q22) is a frequently encountered subtype of AML with recurrent genetic abnormalities, found in approximately 1?5% of AML cases. Here, we present cases of AML with t(8;21) in elderly patients with aberrant B-marker expression identified at our institution, including their clinical outcomes when treated with hypomethylating agents and BCL-2 inhibitors.
Editors' quote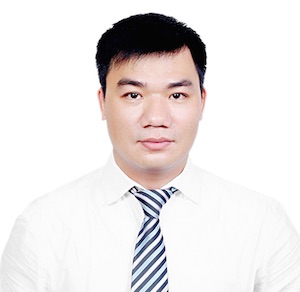 Phuc Van Pham, Editor-in-Chief
Biomedical Science is an important scientific field that directly effects to diagnosis, treatment and prevention of diseases. The journal provides an important avenue of publication in translational aspects of biomedical research and therapy spanning from in vitro to preclinical studies, clinical research and commercialization.
Affiliation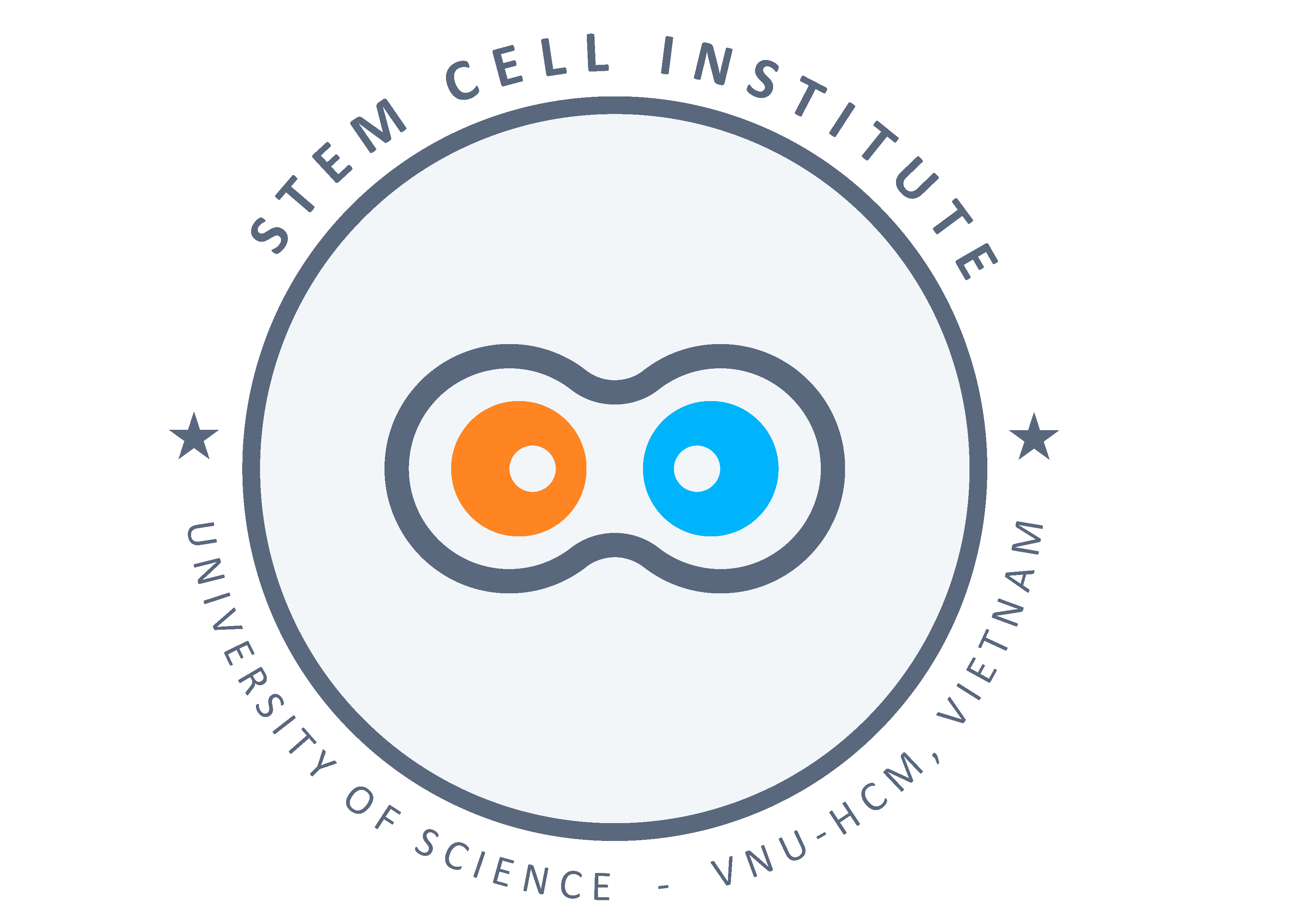 Biomedical Research and Therapy (ISSN 2198-4093) is the official journal of Stem Cell Institute, University of Science, VNUHCM, Ho Chi Minh city, Vietnam.
Why publish with Biomedical Research and Therapy